Basket sockets
Pastry case with braided basket for cake decoration
Create all types of braiding patterns, whether smooth or textured.
If you're looking for a new and original cake decorating technique, look no further than the braided basket tip!
Create an intricate braided pattern on your cake and get amazing results that are sure to wow your guests.
These sockets are ideal for giving the illusion of braiding on a decorated cake. For cake decorating enthusiasts, create a 3D egg basket cake to celebrate Easter.
Feel free to discover our complete selection of pastry shells to decorate your cakes.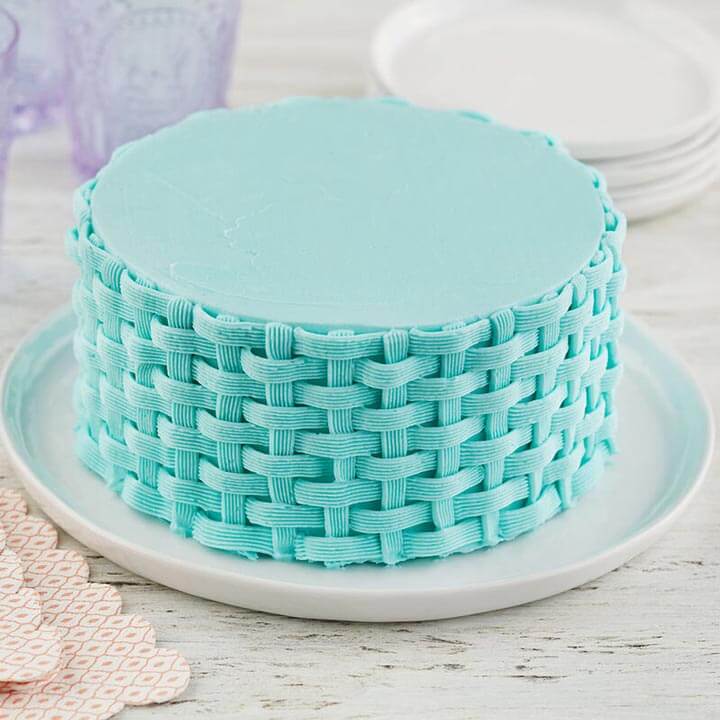 Photo credit: Wilton